Good morning brothers! It's been so long since our last meeting! Make sure to stay up to date with everything that has been going on by reading the minutes! Look forward to the final stages of band banquet planning and talk to Carrie or Conner if you want to get involved! Recruitment week STARTS TODAY!!! Talk to all the people to join Kappa because we love new brothers! SKOBUFFS! Here is the schedule for the week!
Additionally, we're right in the middle of midterm season. If you're feeling overwhelmed with school, life, or Kappa, please talk to a fellow brother! We are all here to support you and want you in this organization. AEA.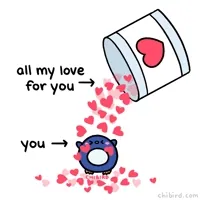 As always, you can read the full minutes here.
Shoutout to everyone in membership for planning all of recruitment week!

Shoutout to Spencer and Eric for doing the 1st time of the band library project!

Shoutout to Jade for doing a really great job in WSS and planning membership stuff during orchestra week!!!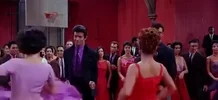 Shoutout to the Buffs for completing the Circle of Suc!

Shoutout to Carrie for not quitting band!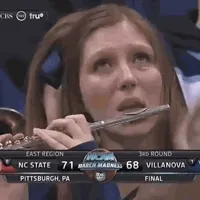 Shoutout to Carrie for not crying on the stand yesterday!

Shoutout to Ben for doing research on the commissioning fund!
Incoming Freshman Scholarship Pending Final Approval!

Thanks to Grace for doing a lot of leg work!

We are getting approval from the Dean and will be on our way!
GO TO PIZZA REV TODAY. YEET!

Any time of day is fine! A lot of us will be going after marching band! It's going to be a great time!

MENTION KAPPA. You don't need a flyer!
The Commissioning Fund now has Direction!!!

We have done research are currently talking to directors to see what ensemble would like to perform a new piece!
This project will be long term. To help, talk to Ben and Bennett!

Continue to take pictures and send them to Meagan for the scrapbook!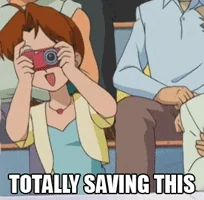 Sign up for the Band Library Project! Dates will alternate Mon/Thurs.

Look at the calendar to be updated! Here is the signup! Just do it

Times are set at 6:30 pm but can change if you need it to!

SIGN UP FOR THE CONDUCTING CLINIC (It's gonna be LIT)

Need more clarinoodles and flutes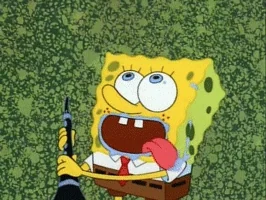 Start thinking about what tasty jams you want to play in the RePsital!!

Ritual committee is next Sunday at 4:00 pm, check Facebook for location!

Recruitment week starts today!!! Look at Facebook! Here is the schedule.

You need to attend at least 2 events to be able to vote on new members. Yay!!! New Members!!!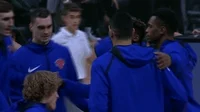 Sign up to go to District Day!

It's gonna be fun! Talk to Nate with questions! 

It's next weekend…
Music
Sign up for conducting clinic! It's gonna be super awesome

Nov. 4th 12 – 2 pm. Here is the calendar for all of the events going on!

Dr. D will be there! You get to help

 out music majors!!!

Recital

Sunday Dec. 2nd at 10am

Think about what you want to play!!! 

Do something musical! Be creative!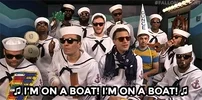 Kappa March

Important: Bring your instruments to the meeting next week on 11/4

We will be playing at the end of Kappa Repsital! It's gonna be a grand 'ole time.

National Intercollegiate Band

Do it. The a

udition packet will be posted soon. Talk to Andrea!
Service
Recruitment week

Thursday is service night! Meet at 7pm in the vortex!

Centerpieces for band banquet! Ben will be taking over!

Practice room cleaning! Brandon will be heading!

Choose what you want to do and help out with!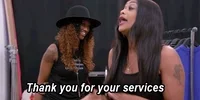 Practice room covers! Thank you so much to everybody that helped!

We completed our first episode of the band library project!

Band Banquet

Theme: General Buffs Bash. Location: Glenn Miller Ballroom

Trading cards are in progress! 

If you want to help, let Conner know!!

Band banquet starts at 5pm! If you are setting up or want to help, talk to Carrie and come to the Glenn Miller Ballroom at 2!
Membership
Pskate! It was awesome! Thanks for coming!

Info meetings – 25 people signed up an interest sheet!

Cute time with icecream sandwiches
Recruitment week

5 events. All at 7pm! Check Facebook! And the calendar!

We need everybody to invite new members and to come to events!

Again, you need to come to 2 events to be able to vote!
Communications/Outreach
Been reaching out to a few chapters!

Xi/Wyoming

If anybody has any connection to UNC, let Ben know!

Yard Parties in Spring semester in planning phase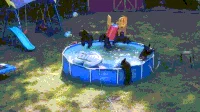 Jurisdiction
If you're interested, please join! Let Nate know when you can meet!
Brotherhood
Thanks to everybody who came out to the Brotherhood events! And Retreat!

Recruitment week – 

Speed dating 7pm, in Benson 185!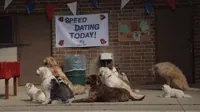 Convention
The directors are confirmed to conduct the concert!

Working on getting the rooms reserved! If you want to help, talk to Dylan!

GOBUFFS
Ritual
Guten tag. Talk to Josh to help!

We are actually going to start on Sunday! At 4pm in the vortex

Need to go into the closet and figure some things out! 

Be there. Be square.
We then discussed a post the exec team received! Here are the full minutes.
We take your comments and suggestions very seriously. If you ever believe that something should be done that isn't being done, please let us know! All of the exec team is more than willing to receive constructive criticism and talk with you about what needs to improve. If you have an idea for a project, you are more than welcome to start it yourself!! Help each other out!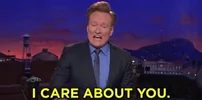 We also discussed our survey results! Overall, they were really positive! Here are the main takeaways and here are the full minutes to review!
We are prioritizing efficiency in meetings!
Time is more valued with the new system!
We would like to see more attendance and involvement in committees!

As of now, we are on an honor code system for attendance
Next semester, a stricter attendance policy will be put in place

I

f you can't make a meeting, please let the committee head know!!

The remind system will be used more often!
New Idea! On off weeks, an email will be sent out updating you about all of the happenings and projects taking place at committee meetings! This will also be posted on the website! So…SUBSCRIBETOTHEWEBSITE!  Please and thank you.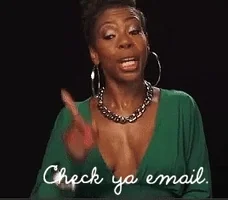 Closing Announcements
Our plans for the Founder's Trophy will be addressed next week.

The suggestion box is always open! 

Please talk to exec if you believe something needs to be addressed!

Recruitment week is this week! Have to attend at least 2 events to vote on new members!

Pay your dues!! Talk to Bennett if you have questions

Props to Spencer for efficient meetings!!

Alumni Association has made a lot of progress!

We lost a brother at the University of Nebraska Lincoln. Please reach out and send your thoughts and prayers. Here is a link.
Thank you for a great meeting yesterday! It was super efficient and productive! Please reach out to any of your brothers if you ever feel the need to! Do know that we are all busy people and may not prioritize Kappa at the top of our lives. However, we all deeply care about Kappa and want this organization to succeed! Hope to see you at Recruitment Week! SkoBuffs!