Hello brothers – can you believe it's been a month since we've had our last meeting? So much has happened – MWD Convention, Retreat, tons of Pstuesdays, service events, recital, and digitizing! Our meeting today recapped everything over the last couple weeks and lots of business items!
As always, you can access the full exec minutes and meeting minutes here (including our meeting during retreat!)
Chapter Retreat Meeting – 3/23/2018
Shoutout to all of our brothers who went to MWD Convention!
Shoutout to Josh for doing literally everything at recital!
Shoutout to Dylan for putting together such a great bid packet (that got slated but TBS happened)!
Shoutout to everyone who performed at recital – this last recital was so much fun and honestly one of the most fun we've ever seen!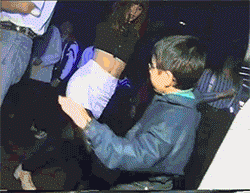 Shoutout to #PedalToTheMetal for not getting pulled over during our trek at MWD Convention!
Shoutout to Spencer for breaking the paddle!
Shoutout to all the MCs and everyone who participated in the service project! Shoutout to Scott for getting photos taken of everything!
Shoutout to service committee for getting everything done!
Shoutout to Ahnika for getting through scholarship committee! 
Shoutout to Ahnika and Trevor for defending their theses!
Shoutout to Trevor for putting together an amazing awards packet and finishing it during his thesis week!
Shoutout to Trevor for being the only chapter to submit a full packet with no disqualifications!
Shoutout to Nate for dealing with all the receipts!
Elections are next meeting – April 29th from 12pm-6pm – YOU MUST ATTEND! Bring clickers and stay posted about potluck information!

You are also allowed to do homework this meeting – must keep focused though!

Yard Party is at Mines on the 21st at 12pm! See the FB Event here for more information.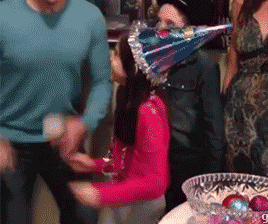 Conducting Clinic is on April 28th! Sign up can be found here or on the website under sign-ups.
Let Kristina know if you want a cord for graduation! The cost is $12 per cord.
If you volunteered to help with the concert this Wednesday:

Two people are helping set up the band dinner at 4:30pm
Three people are helping put stands away after the concert

Scholarship winner has been chosen and will be announced at the concert on Wednesday!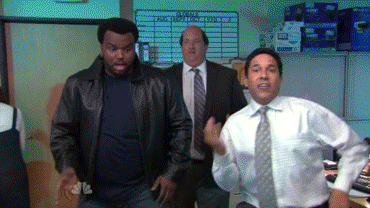 Glory went on her second first date!
Snapchat streak contest will be coming to an end soon! Gabi will be posting more information about winning in the next coming weeks.
Last chance to take Glory before summer! Sign-ups are on here or on the website.
Follow Alpha Iota on all of our social medias! You can find us on Facebook, Instagram, or Snapchat!
Concert on April 18th at 7:30pm at Macky!

If you're working reception, make sure that you're taking care of everything!

Conner will be posting more information regarding Uncle Walt's request for volunteers soon – the event is May 12th!
We then had a debrief of all our MWD Convention information:
We got slated for a convention bid! But TBS doesn't like us so we didn't get the vote.

The Convention Bid will now go to the governors to decide where the 2019 Convention will be
If you're interested in looking at the bid packet for the governors, come to meet with the convention bid committee! They meet at 7pm on Wednesday in the Imig Seminar Room.
We don't have a sec/treas for the district level!

If you're interested in submitting a nominations packet, talk to Kristina! Ahnika and Tate have experience working at the district level and would love to tell you guys about their experiences!
Deadline is May 9th!

WE GOT SOME AWARDSSSSS

Outstanding Musicianship – Josh!
Five Purposes Award, Travel Award, and Service Showcase Award – Alpha Iota!
In conclusion, IT'S SO HYPE. Everyone should go to MWD Convention at least once in their time as a brother, especially if it's free! (also firework claps???)

Alumni are able to participate! You can find more information by looking at the MWD Website.
Houston Committee!

We won the Service Showcase award but still need donations!

Please share this campaign as much as possible! Best practice for most donations is direct emails. You can find the campaign here.

Carrie is putting together a group to take over Pearl Street on Saturday, April 28th for those who are interested in getting some donations together! Keep an eye out for more information regarding this later.

Scrapbook Committee!

WE GOT A SCRAPBOOK TOGETHER WOOO

Talk to Trevor if you want to see it (it's pretty)

Jurisdiction Committee!

The committee is shifting towards the education segment of our goals

POCKET CONSTITUTIONS
Putting together a program where people can know more about the constitution and more about their rights as a brother!

If you're interested in giving input into the constitution, come check out Jurisdiction committee! We meet in Cristol Chemistry 146 from 5-6pm on Wednesdays!

Brotherhood Committee!

Shoutout to everyone who survived the drive up to retreat!
This coming Pstuesdays is a movie night, next week is a trivia night, then a Smoreos cookout!
Music Committee!

Sign up for the conducting clinic by clicking here!
Go to Andrew's committee meeting if you want to help with the logistics with conducting clinic!
We then went over some business items! First, we voted on some amendments (note: the slates that are being referred here refer to this document (which you all are good brothers and read the document before coming to today's meeting))
Slates One, Two, Three, Four, and Twelve passed

Slate Four passed conditionally – needs additional research into what the national constitution entails.
We then nominated for all of our positions!
If you were nominated, you will be getting an email soon from Kristina detailing the entire elections process!

You don't necessarily have to accept your nomination.

Take a look at the Officer Transition Manuals made by your lovely executive committee in the next coming days – these give lots of information as to what your job entails!
PR Chair is an appointed position! If you're interested in becoming the next PR chair, talk to your past PR Chairs (Gabi and Ahnika)!

Send a page of why you would want to be the next PR chair to Kristina by the end of finals – you should hear back soon after that!
That's all for this week! Good luck with Round III of midterms and hang in for that final push in the semester!