Hello Brothers! A lot has happened within the past couple weeks! We planned our retreat, started committee meetings, and voted in our newest member on the executive board!! (Hint: It's Stazie) Can you believe we're already a quarter of the way through the semester?!?! Good luck with midterms and stick in there! You can do it!!
Shoutout to Boh for being born! 'Kappa Kappa PsClap'

Shoutout to Raechel for giving Gabi a granola bar when they were sick!
Shoutout to Raechel, Conner, Jesse, and Lily for stenciling the cases for drumline!

Shoutout to Sully for coming up and saying hi!

Shoutout to everyone who came out to PsTuesday Golf!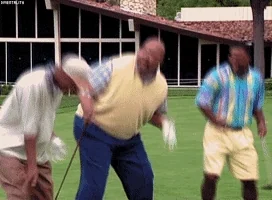 Shoutout to everyone who did the first reception!

Shoutout to Gabi for last minute filling in for Spencer at CSI training!

Shoutout to Nate and Brandon for doing t-shirt stuff for the band!
Sign up for Communications and Outreach Committee!

Internal communications

Become aware of any and all events

Planning brotherhood events, etc.

Scott will take a poll for either online/in person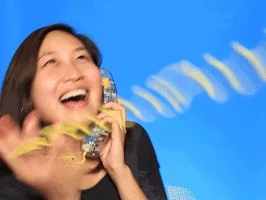 Sign up for Alumni Relations Committee!

There will be regular meetings after we elect a position

Establishing alumni association

Effectively communicating with alumni
Brotherhood

Retreat

Bye Nate, hope you find your dad…

We voted today and we're Pstaycationing!!

Next Brotherhood meetings (PsTuesdays)

Planning staycation

Stay in tents if you want (You can chill with the raccoons, be one with nature)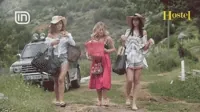 Next PsTuesday!

We're going to Pstudy on Farrand!

There'll be games too! So come and chill with us!

Future PsTuesday!

Spaghetti cookoffs at Dylan's, get recipes ready!

Ask Dylan if you need him to buy stuff!

Judges will pick the best pasta sauce!!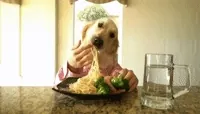 Service
Hello!

Drum case stenciling – Done!

Practice room cleaning/new window covers

Making new practice covers next Sunday at 6:30pm in UMC!

Practice room cleaning

Sunday, Oct. 21st (in the morning) – will be posted on the calendar!

BB Band Stand Maintenance

Band Library Project

This will be really similar to digitization!

Alternating Mondays and Thursdays of every month

Everybody come to at least one session please!

Dates will be on the Kappa calendar/website soon

Band Banquet

If you want to help, talk to Carrie!

Meetings will be tagged on to the end of service committee meetings (around 7pm)
Music
Refer to google doc here!
Most importantly: Breakfast in Band with your Bros (and other B-related items)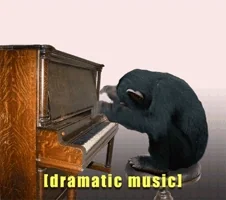 Convention
Hotel finalized. Thank you Stazie!!

Fill out doodle poll on when to meet! Please!

In group chat (if you want to join the committee, message Dylan!)

BUFFS
Jurisdiction
Sometime Wednesday night 

via Google Hangouts

Discuss goals for semester

After initial meeting, we will meet on Thursdays (alternate with membership committee)
Membership
Still working on a solid meeting schedule!

Google Hangout this week to talk about a bunch of stuff

CMEP'S, 

Kappa Kappa Pskate!
Scholarship
Background research started into private scholarships!

Stay up to date with Bennett!!

Sign up in the Google Sheet if you want to join the meetings!
We then discussed our alcohol and hazing policies!
Strict no hazing policy!!! Rule #10

Alcohol/Controlled Substances

Cannot endorse events with alcohol!

If you want to look at the full form, google it! (Here is a link)

Review Chapter policy

At restaurants we should be able to drink IF we are 21+

In Constitution, it does not state that we cannot drink with brothers in letters

General: Unofficial vote, drink responsibly in letters (if 21+)

Kappa PsClap unanimous decision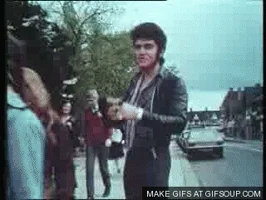 After the review of policies, we talked about earning more money through CSI!!!
Up to $1000 for operational costs

$200 for food

$800 for other things: Shirts, scholarships for members that aren't paying, etc.

$3000 per year for travel (strictly lodging, ground transportation, flights)

"It's my money and I need it now!" – Gabi/Bennett

CSI is "rad" and "cool", "

We should do it!" – Jesse, 

General Thumbs Up!!!!

Gabi and Bennett will meet with a CSI rep as soon as possible
Here is a debrief of our suggestion box! (Which is right on this website!) And I wanted to say that if you do feel any concern at all or want to express something anonymously, please do! Your opinion is welcomed by the entire chapter!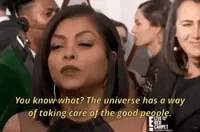 Go to this link!

Write any question, comment or concern you have!

Chances are somebody feels the exact same way!!

They will never be punished! We are totally welcome to any and all suggestions!
We then voted on our one conditional letter!
Matt Reynolds

WE LOVE YOU MATT!! 

HOTSOUP

Can we mandate a video of their band? (play at recital)

Dr. Roeder has already approved

Heads down vote!

All those in favor, all opposed, abstentions?

Overwhelmingly in favor vote! Matt will be officially moved to conditional status
And finally, we held a special elections for our Alumni Secretary Position!
Josh moves to open the floor for nominations, Carrie seconds

You have to be present this accept this nomination

Brandon, declines

Sully, declines

Conner, declines

Stazie, accepts

Kaitlyn, declines

Ryan, declines due to absence

Gena, declines

Spencer entertains a motion to close the floor for nominations, Colby motions to close the floor for nominations, Jordan seconds

Spencer entertains a motion to open the floor for elections, Colby motions to open the floor for elections, Josh seconds

4 min. to present – 2 minutes for questions – 1 minute to discuss

Heads down vote

All those in favor of Stazie, all those in favor of no confidence, abstentions?

Stazie is our new Alumni Secretary!!!! Congrats!

Spencer entertains a motion to close the floor for elections, Josh motions to close the floor for elections, James seconds
Stay tuned for upcoming committee meetings this week!
And for your enjoyment . . .